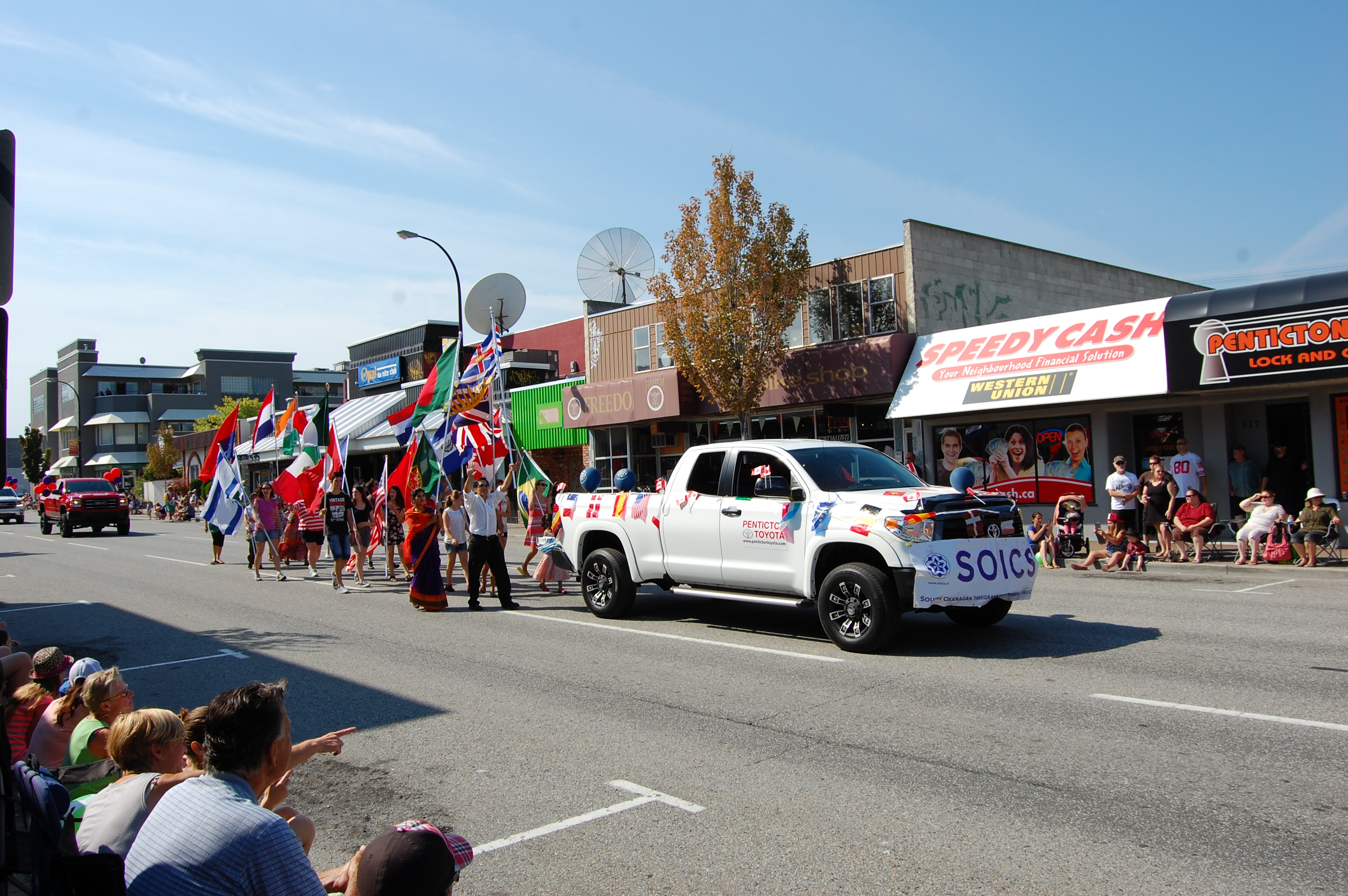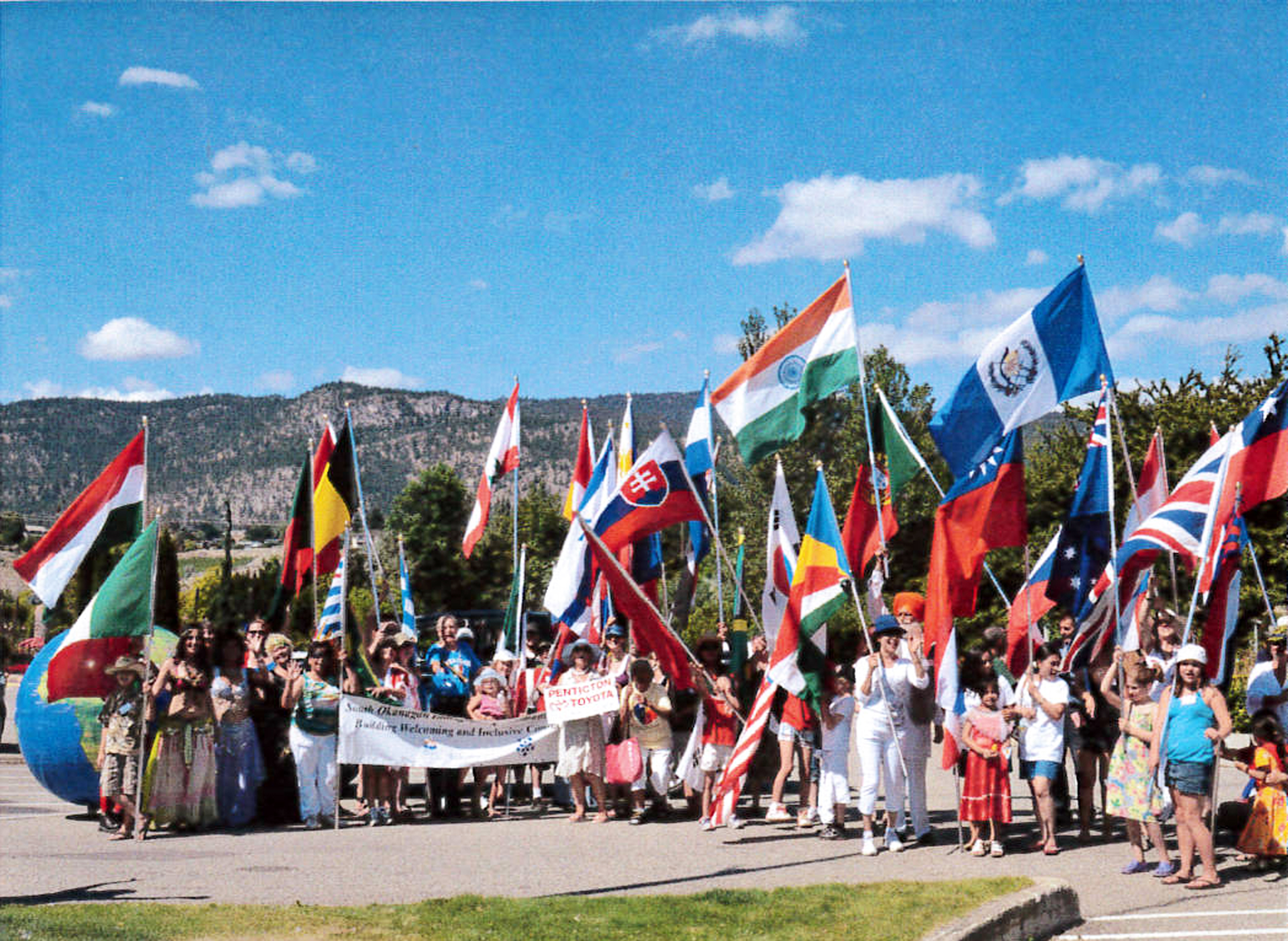 Each year SOICS participates in the Peach Festival Parade during the August long weekend. Downtown Penticton comes alive with the sounds and sights of multiple parade participants. A variety of floats arrive from all across BC and Washington State including marching bands, dancers, gymnasts, musicians and clowns representing various clubs and associations. The Parade attracts spectators of all ages who encourage the participants with their non-stop cheering. The 5-hour long parade showcases the city's diversity and community spirit.
SOICS invites clients and volunteers to carry our 48 flags and participate in the Peach Festival Parade. Participants also take this opportunity to wear their national costumes while proudly waving their country's flags.
For any event to be so successful requires hard work and commitment from all of those involved and we are grateful to all the participants who join us year after year to celebrate the cultural mosaic of our community. We also wish to express our sincere appreciation to Penticton Toyota, who graciously provided us with one of their luxurious new Toyota Tundra 4X4's to lead our flag holders and dancers in the parade. We've got the most cost effective deals for medicines you can find!