Bruce Tawse – Board of Directors President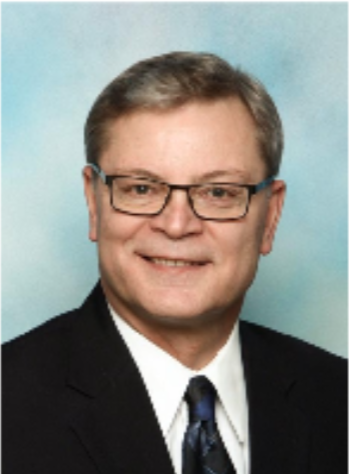 Bruce and his wife Caryll moved to Penticton from Halifax in 2015 after he retired from his role as Vice President Academic with the Nova Scotia Community College. Previously, he had a diverse career spanning land use planning, medical media production and community college leadership. Although retired from a regular work environment, he is a Certified Executive Coach and operated Awareness Executive & Leadership Coaching, working with new and emerging leaders in health care, industry and education to help develop their leadership potential.
Bruce has been involved with a variety of not-for-profit organizations and boards in the past and locally has volunteered with groups including the South Okanagan Immigrant and Community Services (SOICS), the Neil Squire Society, the Community Foundation of South Okanagan Similkameen (CFSOS) and 100 Men Who Care-Penticton.
Bruce is proud to be a Director of SOICS and contribute to its focus on promoting and developing culturally diverse and welcoming communities.
---
Jason Wiebe – Board of Directors Vice-President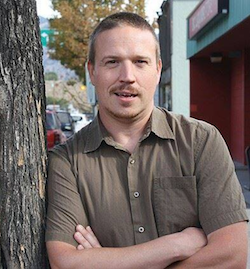 Jason and his wife Melissa (and their four children) have lived in the Okanagan since 2009 when they moved from Vancouver Island. Jason has served as a councillor for the Village of Keremeos since 2014, and was first introduced to the SOICS organization in 2015 through SOSLIP (South Okanagan–Similkameen Local Immigration Partnership) when he was asked to serve on that partnership on behalf of the Village.
In 2018 Jason had the incredible privilege of visiting Kenya and Zimbabwe on his first international travel, which was an incredibly enlightening experience. He has also served in various community organizations and has served as a leader in a number of societies for much of the last 20 years. It is a privilege to serve on the SOICS board and assist our incredible staff as they provide a variety of services to so many in the South Okanagan.
---
Tahira Saeed – Secretary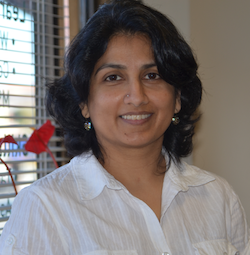 Originally from Pakistan, Tahira began travelling at the age of four when her father was posted in the Embassy of Pakistan – Jakarta (Indonesia), High Commission of Pakistan – Dhaka (Bangladesh), and Embassy of Pakistan – Tokyo (Japan). After completing her Masters in Public Administration, Tahira and her husband immigrated to Canada in 2007 and moved to Penticton in 2008.
A keen observer, Tahira has trained herself to align her performance with strategic goals of her workplace. Tahira's first mentor was a teacher named Wilfred Nelson who she addresses as Sir Nelson. She fondly remembers late Sir Nelson and how he, under his guidance, allowed her to make mistakes and taught her how to accept the consequences.
Her journey with SOICS started as a Settlement Coordinator and worked her way up through delivering tangible results within specified deadlines. Tahira joined Rotary in 2011 after completing a Certification of International Development with UBC to assist the club in their International projects.
As a Board Director, Tahira brings benefit with her experience, educational qualifications, multi-lingual background, and diverse cultural perspective. As well, her corporate knowledge has positioned her to put this expertise towards developing/updating policies and society governance that support SOICS' future plans.
---
Paul Makosz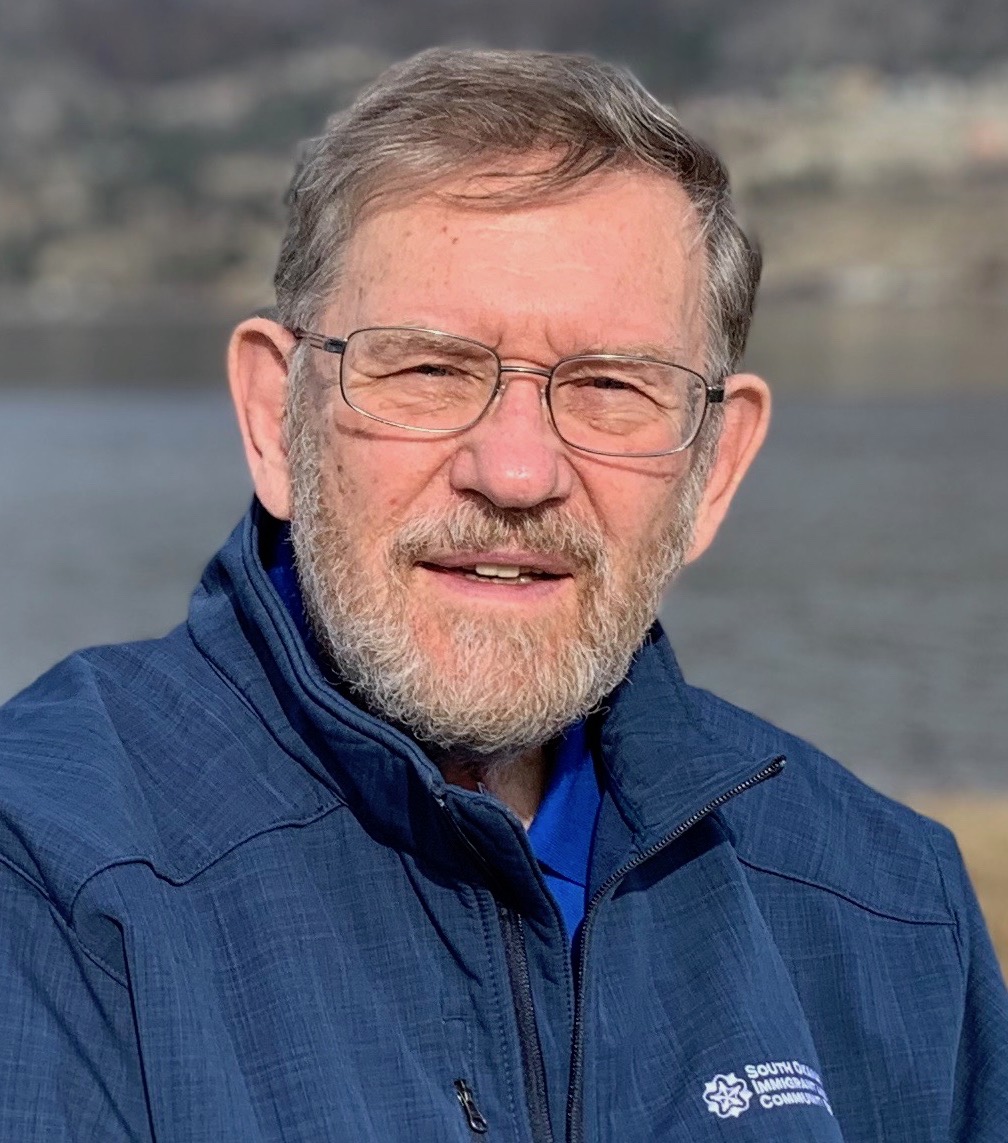 Paul and his wife Jean originally came to Canada from the UK in 1979. After many years in Calgary they moved to Penticton in 2006 and Paul retired from his career as a chartered accountant and management consultant. In his professional life Paul developed a strong interest in governance, ethics and assessing the healthiness of organizational cultures. As a consultant he visited many different countries working with multilateral agencies, large corporations, governments in Canada and the UK and NGOs. He saw at first hand and enjoyed the unique potential, collegiality and positive impact of multinational teams at the World Bank and UNDP.
Over the years Paul has served on and chaired many non-profit and professional boards at local, national and international levels. While volunteering as a member of SOICS finance committee, he also served on the board of OneSky for several years as director and board chair. He believes a healthy community is one that values multicultural identity, cares for and helps all its members achieve their full potential. He sees Canada as a safe haven and land of opportunity, where all domestic, indigenous and immigrant cultures can be recognized, respected and valued for their contribution to the community.
---
Andrew Jakubeit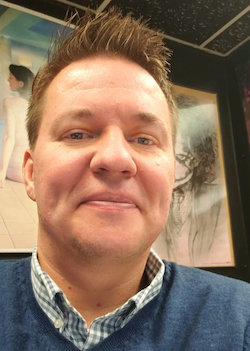 Originally born in Toronto, Ontario and growing up in Kelowna, Andrew Jakubeit has lived in Penticton BC for over 30 years. He owns and operates a record store (The GrooveYard) and a video production company (Groove-V Productions). Andrew has volunteered and been active in the community for over 27 years with Penticton Minor Hockey (board member and President), Downtown Penticton Association (board member and President) and 10 years on Penticton City Council (councillor and Mayor). Andrew enters his 3rd year as a board member at SOICS, and has also on the board of directors at BC Hockey for over 15 years.
---
Jeffery Diaz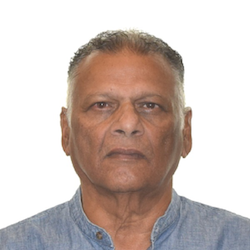 Jeffrey was born in Nairobi, Kenya and migrated to Canada as a young university student. He has lived in various Canadian cities including Nelson (BC), Toronto (ON), Moose Jaw (SK), Ponoka (AB), Calgary (AB) and finally Penticton. Jeffrey is a retired manager with a background in mental and community health. He has gathered much experience as a mental health clinician in his early career and once he retired from Interior Health in 2001, he relocated to Penticton.
He has a strong interest in community development and the vital roles diversity and inclusion play; he acknowledges that the South Okanagan has a growing population with an increasingly global perspective that deserves celebration and praise.
---
Fatima Al-Roubaiai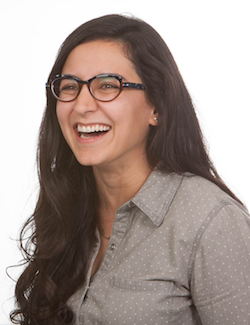 Fatima is a daughter, sister, aunty, cousin, and friend. Fatima's family arrived at Turtle Island (Canada) from Syria in 1986. She grew up in Ontario and completed her Bachelor's of Science in Nursing degree with the University of Windsor. As a Registered Nurse, her work took her from Sudbury to London and then to the Okanagan in 2015. She currently works in Primary Care with the First Nations Health Authority.
When the Syrian families began arriving in the Okanagan, Fatima volunteered as an Arabic-English interpreter. In 2019, she began a master's program at UBC-Okanagan and completed a research project with SOICS. She believes that culture, including language, is critical to maintaining health and wellbeing. She loves to listen, learn, and laugh with everyone around her. When she is not working or studying, you can find her cooking, hiking, or on the phone with her nieces and nephews.
---
Barry Grace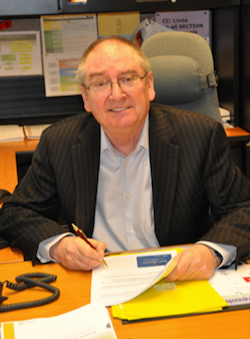 Barry is an actively retired, community minded resident of Penticton. He is a current HR committee member with SOICS. He also assists with the recruitment and retention of Indigenous employees with Agriculture and Agri-Food Canada.
After obtaining his Ph.D from the University of Guelph, he accepted a 3 year assignment with the Canadian International Development Agency (CIDA). He assisted in the development and implementation of research programs in high altitude agricultural systems in the Andes of Peru. After returning to Canada, he joined Agriculture and Agri-Food Canada as a Research Scientist at the Lethbridge Research Centre in Alberta. He successfully established an environmental science research program before taking on another 3 year challenge with CIDA. He and his family moved to East Africa where Barry assisted with the implementation of an agricultural research program in Tanzania.
After completing his assignment in Africa, Barry joined the Research Coordination Directorate in Ottawa, as Environmental Science Research Coordinator. He had responsibilities for the development and management of environmental science programing.
In 1997, Barry moved to British Columbia to assume duties as a Science Director with regional and national files to manage. As Director, he was responsible for the regional programs and staff at Research Centres in Summerland, Agassiz and Kamloops. At the national level he was responsible for biodiversity science. As head of the Canadian delegation to international biodiversity meetings and conventions, Barry assisted in the development of policy.
Barry enjoys spending time with his family, including travelling with his wife, Alexandra. He likes to putter in the garden and in his workshop and has a soft spot for senior rescue dogs his family adopts. He is looking forward to getting his hip replacement so that he can take ballroom dance classes with Alex.
---
Ian Kim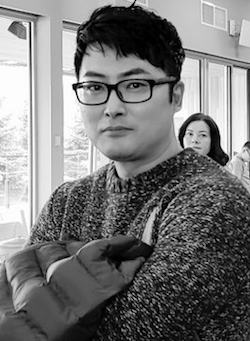 Ian came to Canada 20 years ago from Korea as an international student and studied at the University of British Colombia. In 2008 he completed his Bachelor's in Commerce with a concentration in accounting. Upon graduation he started his first job in a public accounting firm as a junior accountant and two years later became a senior accountant in audit and taxation with other small/mid-sized accounting firms for the following eight years. After some years of post-graduate work experience, Ian became permanent resident in 2012 and finally a Canadian Citizen in 2016. He was offered a job transfer as an income tax auditor through his work at the Canada Revenue Agency and so in 2018 Ian relocated to Penticton and has been working here since. He lives here with his wife and has other family members in Korea.